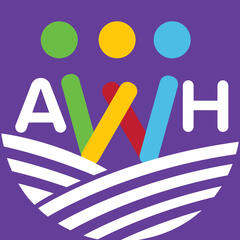 All Welcome Here
All Welcome Here is a BIPOC-led non-profit organization focusing on anti-racism in a consciously intersectional way in Prince Edward County, Ontario.

We strive to link people of colour in our rural community in order to provide social connections, business assistance, support and help in building that critical rural network.

We work in our wider community in anti-racist advocacy with a focus on policing, education, access & representation, and migrant workers.
BIPOC in PEC
AWH operates a closed Facebook group for Black, Indigenous and people of colour (BIPOC) residents and visitors of Prince Edward County.

This group is only for BIPOC members (not friends, family, or partners of).

We are focused on BIPOC but we are conscious of the intersectionality of experience. We know that many of our members are also members of other communities. All are welcome regardless of age, income, gender identity, sexual orientation, disability, ethnicity, place of origin, faith, etc.
What we're working on
listing of BIPOC-owned businessessupport of Migrant Workerspolicing in our community and OPP East regioneducation - in school and the general publicBIPOC social events - on hold due to Covid-19anti-racist book clubdiscussion on the John A MacDonald statue in Pictonmore to come...
Resources
A note on change.org petitions: Please note that the money requested by change.org does NOT go towards the petition or the petitioners, just to change.org.
Contacts
Black Lives Matter
Indigenous Issues
Education
Migrant Worker Rights
That JAM statue
Policing
Anti-Racism Guides
Articles and Reading Materials
Donate
The County Foundation is graciously collecting online donations on our behalf. (They are not charging anything for this service. Canadahelps.org charges a 3% fee on donations.)
Please visit their page on canadahelps.org and choose #3 on the drop down list.